Profile

#1794872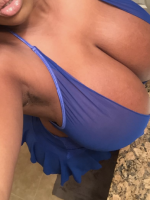 9
Shoot Cum All Over My Milkbags
Watch your cock getting buried in my warm oversized titties cum all over them and watch me lick every drop up.
My Scorecard
Average Call Rating:
5.00
out of 5
Answered Calls:
100%
Answered Messages:
100%
Favorited By:
20
Members
Personality Score:
10.00
out of 10
Most Common Call Reasons:
No Data to Show at this time
A call with me is frequently described as:
No Data to Show at this time
Callers often describe me as:
No Data to Show at this time
My most mentioned special talent is:
No Data to Show at this time
My Recent Reviews
Karllovestits

Velma is so hot

Sissysub

Mommy got a bit more dominate and controlling this time and sissy loved every second of it! Worshipping mommy's big beautiful black African Goddess body is sissy's greatest pleasure!

Mommy loves her nasty panty sniffing sissy so much, knows exactly what mommy wants every time thank you.

Sissysub

Mommy Velma has such warm, soft and smooth big beautiful black breasts! Mommy welcomes you with open arms and a loving nurturing embrace! Mommy's milky breasts are full and delicious! Mommy Velma smells like a black African Goddess!

Thank you my little sissy!

velvethare8

absolutely sublime, will definitely be calling again
My Recent Posts
I don't have any posts yet.
My Availability Schedule
I don't have a set schedule.
My Store
I am not currently selling any digital products.