Profile

#521050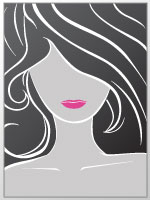 400
NO TABOOS TAWNY !! ANYTHING GOES !!!
I am a spoiled little rich girl and Daddy made me get a job so I am now a Personal Flight Attendant and a member of the " Mile High Club " and pretty much up for anything. I love trying out new things with new people. Pretty much anything goes for Naughty No Taboos Naughty Tawny! Come play with me. FOR EVERY PHONE CALL TO ME I WILL SEND YOU A SEXY PICTURE !!!! FREE BABY FREE !!! AND FOR EVERY GREAT REVIEW I WILL SEND 2 SEXY PICTURE'S ;-) NOW SAY HI TO THIS SPOILED BRAT BEFORE CALLING FOR WEBCAM SHOW!!
My Scorecard
Average Call Rating:
4.71
out of 5
Answered Calls:
89%
Answered Messages:
95%
Favorited By:
500
Members
Personality Score:
9.11
out of 10
My Recent Reviews
barewithme

Tawny is warm and friendly and witty and wanton. I enjoyed this first call with her because of her nice voice and her naughty, open-minded imagination.

Naughtyboy2786

Excellent!!!!!!

tanquerayleo

hot and sexy

smallpaul41

TALL, red and my girl in bed!
My Recent Posts
NAUGHTY FLIGHT ATTENDANT ON FURLOUGH !!! CALL ME FOR NAUGHTY NAUGHTY FUN !!! TEXT ME FOR SPECIALS !!

HEY MY SEXY MEN OUT THERE!! GUESS THE LENGTH OF MY LEGS AND GET A SEXY CUSTOMIZED PHOTO. CALL ME OR MESSAGE ME!

5 MINUTES for 3.00 SPECIAL !!! LEAVE ME A GREAT REVIEW AND GET 2 FREE PHOTO'S !! XOXOXO NAUGHTY TAWNY

5 MINUTES for 3.00 SPECIAL
My Availability Schedule
Monday

12:00 PM - 12:00 PM EST

Tuesday

12:00 PM - 12:00 PM EST

Wednesday

12:00 PM - 12:00 PM EST

Thursday

12:00 PM - 12:00 PM EST

Friday

12:00 PM - 12:00 PM EST

Saturday

12:00 PM - 12:00 PM EST

Sunday

12:00 PM - 12:00 PM EST