Profile

#1850841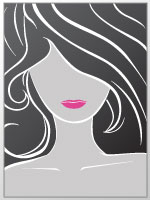 1
Come and get Naughty Babe I love It!
Im a 35 year old Naughty Role Player with plenty of Experience to Please you correctly! Ive been a swinger and consider myself extremely open minded! Need a new perspective? Call Me! Ill help talk you into the Naughty Shit youve been thinking of doing. Want to Role Play out a Kinky fantasy? Call Me babe- I sound Sexy and Look even better! I stay naked so when you call me expect me to be naked ! I love easy access! I love quickie calls or silent calls just message me if you cant talk and Ill lead you through exploding that cock without you having to say a word! Thanks for looking and Hope I get your Cum soon! ~Love Serena
My Scorecard
Average Call Rating:
5.00
out of 5
Answered Calls:
100%
Answered Messages:
53%
Favorited By:
7
Members
Personality Score:
0
out of 10
Most Common Call Reasons:
No Data to Show at this time
A call with me is frequently described as:
No Data to Show at this time
Callers often describe me as:
No Data to Show at this time
My most mentioned special talent is:
No Data to Show at this time
My Recent Reviews
I don't have any reviews yet.
My Recent Posts
I don't have any posts yet.
My Availability Schedule
I don't have a set schedule.
My Store
I am not currently selling any digital products.