Profile

#1761317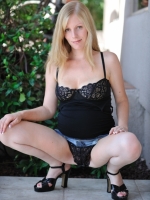 1
Do I get to call myself a MILF yet? :)
If I'm a younger mom am I still a MILF? A younger version of a cougar? Anyway, I get so horny when I'm pregnant, please help this mommy relieve some tension! I especially love to be sweet and nurturing to my boy... to hold you, to love on you, to cuddle up and give you kisses! As long as you don't mind mommy's baby bump! I adore giving you a sweet GFE... :)

Mommy also loves your taboo confessions and fantasies! Let's talk about all those desires you can't tell anyone else! I will listen with an open mind to your naughty secrets! Almost no limits, the only things I dislike are toilet stuff and violence. come tell mommy all about it! I'll kiss it all better. ;)

Conversations are for fantasy only!
My Scorecard
Average Call Rating:
5.00
out of 5
Answered Calls:
100%
Answered Messages:
37%
Favorited By:
6
Members
Personality Score:
10.00
out of 10
Most Common Call Reasons:
No Data to Show at this time
A call with me is frequently described as:
No Data to Show at this time
Callers often describe me as:
No Data to Show at this time
My most mentioned special talent is:
No Data to Show at this time
My Recent Reviews
Jeepguy86

She was amazing absolutely amazing I had to take a silent call because I was on vacation but she asked me what I wanted to here and did just and absolutely amazing job a came so hard you all definitely need to call her just wow!!
My Recent Posts
I don't have any posts yet.
My Availability Schedule
I don't have a set schedule.
My Store
I am not currently selling any digital products.