Profile

#1834047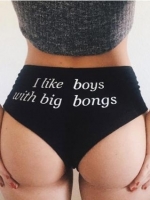 6
Feeling horny on your lunch break and you need a quickie?
Then sit back close your eyes and listen to me moan while I ride your cock, my smooth tight wet pussy going up and down your hard cock. Slow at first enjoying how your cock feels inside my pussy, then going faster and faster you grabbing my hips pulling me down hard and pushing your cock deep inside me as you shoot that big load of cum.
My Scorecard
Average Call Rating:
5.00
out of 5
Answered Calls:
100%
Answered Messages:
100%
Favorited By:
22
Members
Personality Score:
10.00
out of 10
Most Common Call Reasons:
No Data to Show at this time
A call with me is frequently described as:
No Data to Show at this time
Callers often describe me as:
No Data to Show at this time
My most mentioned special talent is:
No Data to Show at this time
My Recent Reviews
Frankyy

Amazing

thank you for the 5 stars

Sissysub

Sissy loves being mommy's pleasure slave!

mmmmm and mommy loves having her little sissy slave
My Recent Posts
Are you shy and in need of a woman's sweet sultry moans to get you off? Then give me a call! No talking needed!

Who needs me to drain them in a mid-morning moaning session? <3

Need a quickie cum jack for me
My Availability Schedule
I don't have a set schedule.