Profile

#1765834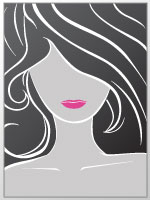 10
mommy will make sure you empty HER BULLS fat cumsacs
Your mommys sissy cocksucker and I have so much work for you to do! I want my sissyboy to be the best sissy and the dreamiest cock drainer around so mommy is going to let her big bull friends practice on all your tight butthole. mommy will dress and train you to be a good sissy faggot!
My Scorecard
Average Call Rating:
4.50
out of 5
Answered Calls:
92%
Answered Messages:
60%
Favorited By:
59
Members
Personality Score:
9.11
out of 10
Most Common Call Reasons:
No Data to Show at this time
A call with me is frequently described as:
No Data to Show at this time
Callers often describe me as:
No Data to Show at this time
My most mentioned special talent is:
No Data to Show at this time
My Recent Reviews
enterjoezone

Comes across as a nasty taboo friendly lady. one minute in and the "I don't do that" statements start coming out. Sometimes the ad headlines are a little misleading. She is very nice, just needs to clarify what she does and does not want to do.

Framer58

This girl is exactly what she says a pefect call

davidt4e

If this is your kink she is great
My Recent Posts
I don't have any posts yet.
My Availability Schedule
I don't have a set schedule.
My Store
I am not currently selling any digital products.