Profile

#1197405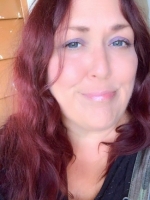 4
Sissies, Cucks and Cocksuckers
Hi, I'm Katie. I ab-so-fucking love my Sissies, Cucks and Cocksuckers. You know what you really are and so do I. Let's talk all about how you like to dress up so pretty that you drive all the cocks wild. Do you wear panties? Steal panties? Sniff them? Do you like to watch while your wife gets drilled out by a huge cock and then go in for the clean up detail? Or maybe you enjoy hanging out at the porn store and sucking dudes off? Whatever your particular fetish is I would love to hear all about it. I bet your mouth is watering right now thinking about all that BIG HARD cock out there in the world. Are you thirsty for some cum? Need to eat a nice creampie your wife or girlfriend has? Tell me all about it! I am also "Katie's Confessions" and "Sinful Stories" here if you would like to see my other profiles. 100% real pics. Let's see just how much CUM we can get out of those balls!
My Scorecard
Average Call Rating:
5.00
out of 5
Answered Calls:
100%
Answered Messages:
67%
Favorited By:
22
Members
Personality Score:
10.00
out of 10
Most Common Call Reasons:
No Data to Show at this time
A call with me is frequently described as:
No Data to Show at this time
Callers often describe me as:
No Data to Show at this time
My most mentioned special talent is:
No Data to Show at this time
My Recent Reviews
BamaFats

Best JOI I've ever gotten! Katie is the best!

Thank you hon! I LOVED getting you to spurt that big load for me. Please cum again! Katie xoxo
My Recent Posts
Call me if you love glory holes and truck stops...you know I do too! I want to hear all about it. Kisses, Katie

Sissies, cumsluts, cocksuckers and all the CUCKIES... I want to hear all about you!
My Availability Schedule
I don't have a set schedule.
My Store
I am not currently selling any digital products.